Libra Valentino has dedicated over twenty-two years in advocacy work for the LGBTQIA+ community. She has facilitated spaces on the national level about transgender health, Black Trans empowerment, community equity as minorities, youth empowerment, and paying Black Trans Women. Her conversations have opened works of collaborative effort from Southern California, to DFW, to Wisconsin, DC, Atlanta, Florida & Connecticut.
Today, Libra works to bridge the gap in the tech field for Black Trans identities. She advises her local network of community-based health organizations on improving the quality of life for trans patients across Connecticut. And advocates awareness on biomedical trans health with NMAC (National Minority AIDS Council), facilitating spaces for USCHA (United States Conference on HIV and AIDS).
In her free time, Libra makes music, plays videogames with her bestie Oliver, and continues her tech education deeper into cyber security. Reporting what's going on in the trans community from her dynamic lens through, "The Audacious Concern" Libra, strives to do her part in being a storyteller of Black Trans History. While making Black Trans History
I make music and if you're interested in that journey, you can follow me.
---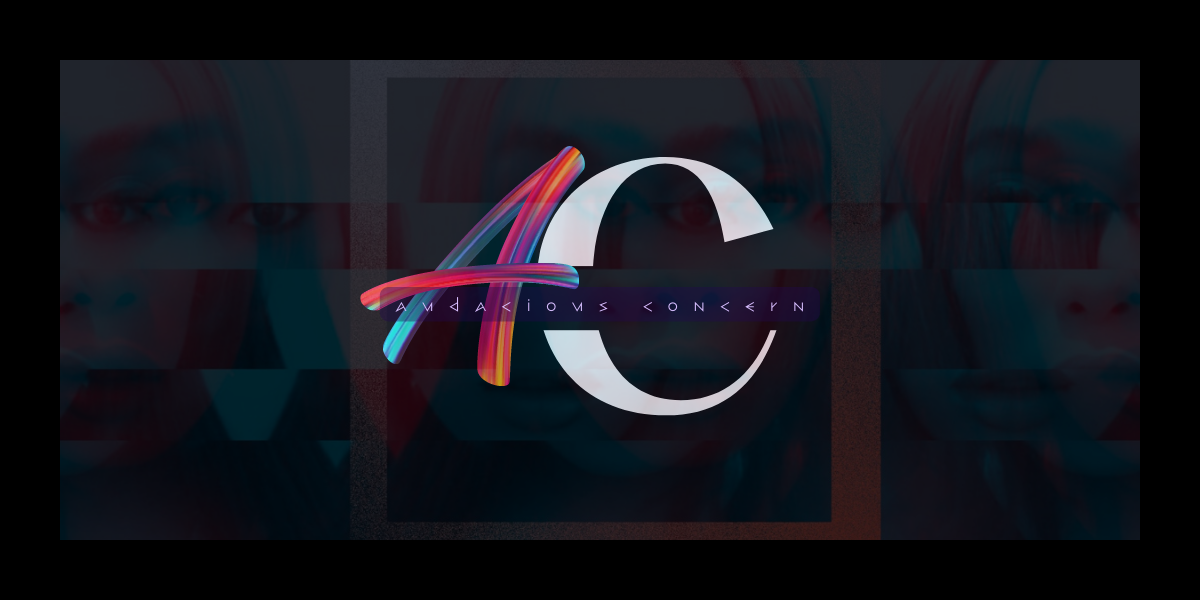 This work by Libra Davis is licensed under all applicable US Copyright Laws and a Creative Commons Attribution-Noncommercial-NoDerivs 4.0 Unported United States License.

I'd deeply appreciate a link back to The Audacious Concern if you wish to feature my posts on your blog/ media. If you wish to quote, no remix or altering of text and no more than 300 words. For permissions beyond the scope of this Creative Commons license please contact the author at fromundermytransumbrella@gmail.com
---
The Audacious Concern © 2017 by Libra Davis is licensed under CC BY-NC-ND 4.0. To view a copy of this license, visit http://creativecommons.org/licenses/by-nc-nd/4.0/

---
Comments

The Audacious Concern Loves Comments
Feel free to leave comments on the posts. But bear in mind that you are guests in my home on the web. As soon as I get to them, your comments are posted at my pleasure.
They will post as soon as I approve them, so no need to repeat sending them.
I strive to make it a safe zone for people to respectfully express themselves, but I have zero tolerance for hate speech, transphobic or blatantly disrespectful comments or ad spam.
I reserve the right to edit your comments for clarity or not post them at all if I deem them disrespectful, transphobic or racist.
---
CMBA Disclaimer

This personal blog allows me to express my constitutionally guaranteed First Amendment free speech rights and kick knowledge to y'all at the same time on various issues.
Nothing in it shall be construed, spun, remixed, altered or interpreted to mean it represents the views of my employers or the boards of the organizations that I sit on.
Photos and videos posted to this blog are used for illustrative purposes only and unless noted in the post or linked article, photos/videos don't indicate or are not intended to imply the person depicted in said photo/video is transgender.
---
Speaking Engagements

Libra, author of The Audacious Concern is available for speaking engagements, college lectures, panel discussions, media interviews, conferences and/or limited curated Trans education efforts for your school, business or professional organizations.
For local New England area, New York or national events, you can e-mail me at fromundermytransumbrella@gmail.com
For events outside the New Haven metro area, I ask that my travel and lodging expenses be covered.
This is separate from my speaking fee.
If you are interested in having me appear as a speaker or panelist, you can e-mail me with the date and details of your proposed event.
Please book as early as possible because my speaking and event calendar slots during the year rapidly fill up.